To the PopeMobile!
Na na na na na na na nan na naaaa!!
I was going to make an evil Emperor joke like i assure you this station is fully operational or soemthing but this picture makes him look more like Yoda to be honest.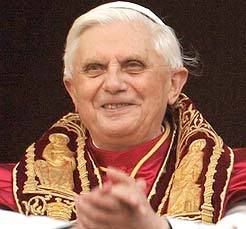 For those of you who aren't into the news this here dude basically just said Mohammed only brought evil things to his religion. Why someone in a position of would make shots at Islam right now is beyond me but whatever.
Hell in a handbasket.
Are fall out shelters expensive?