Procrastination
Good evening.
I am "working" on a group presentation with a very vague guidelives from my group who seems unconcerned that nothing seems to be done. I'm a little lost and I have re-confirmed my dislike of group work.
So, here I am, sur la net.
I have some Boston pictures (i totally went to Boston! It was rad.) but I should formulate those a bit so here are some bits and pieces of possible interest.
This, I found during my shark hat research.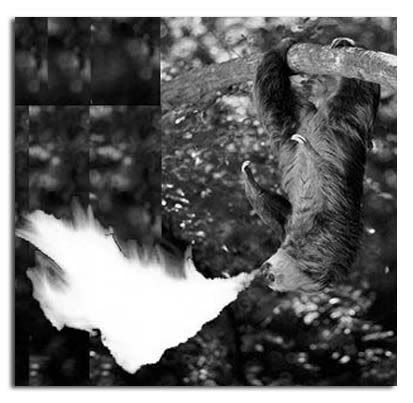 For those of you who don't know much about animals this is a fire-breathing sloth. They're mostly found in forests of Saskatchewan and Northern Manitoba. Watch out for those mofos, they're slow but you know. . fire.
This is a picture of myself that I forgot about that my mom has. It's a proof from my grad photos from High School. this is pose number 3.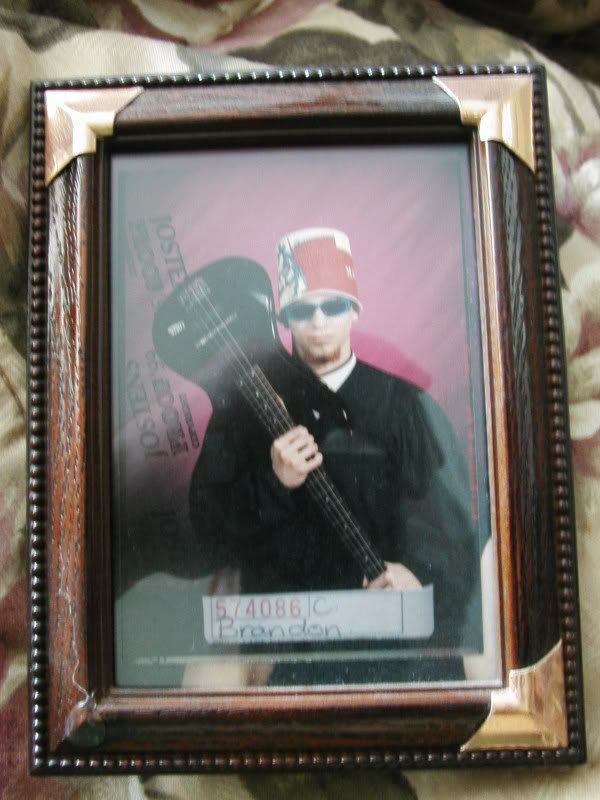 This is part of the Birthday card my sister sent me that was totally bodacious.
I'm supposed to be making the Ninja Turtle Grimace but I don't think I'm quite pulling it off.
AND
The crown jewel of this post. Earlier in the week for whatever reason Etienne and I were having an email dsicussion about the apocalyptic forms of the 4 evangelicals (St. Luke - Ox with wings, St. Mark - Lion with wings, St. Matthew - Man with wings, and St. John - Eagle with. . wings) and he was saying how it was lame that Luke and Mark got to be cool chimerical critters and Matt and John were just these kind of lame-o things. So we were discussing what better evangelical forms would be. So during a boring presentation in one of my classes I present to you. . . SAINT CHRISTOPHER!
And since St. Christopher got his saintly-ness taken away by the church because he wasn't real enough for the catholics, I don't have any competition. I guess I have to write a gospel first but that's just a technicality I think.
Rock and roll folks!