Cute?
This company http://www.sweetdreamssecurity.com/ , makes security objects cute. Much like this razor wire made out of butterflies and broken glass topped fences that look like glass sculpture and heart shaped chains, teddy bear locks and kooky character pointed fence tops.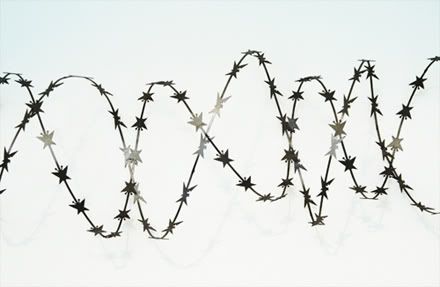 Aesthetically speaking, i like it, I mean I'd rather see sculpture than soem broken glass and razor wire but the subtext on stuff liek this isn't very happy. It's like it's passing off suspicion mistrust and protection of property causing bodily harm as cuteness.
Mixed emotions at best. Interesting though.